App widget - App overview and WVD integration
Added on 26/10/2020
The apps collection widget now has an
app overview
. Go to your apps collection in CMS and in the first tab you'll see all your apps that are part of that collection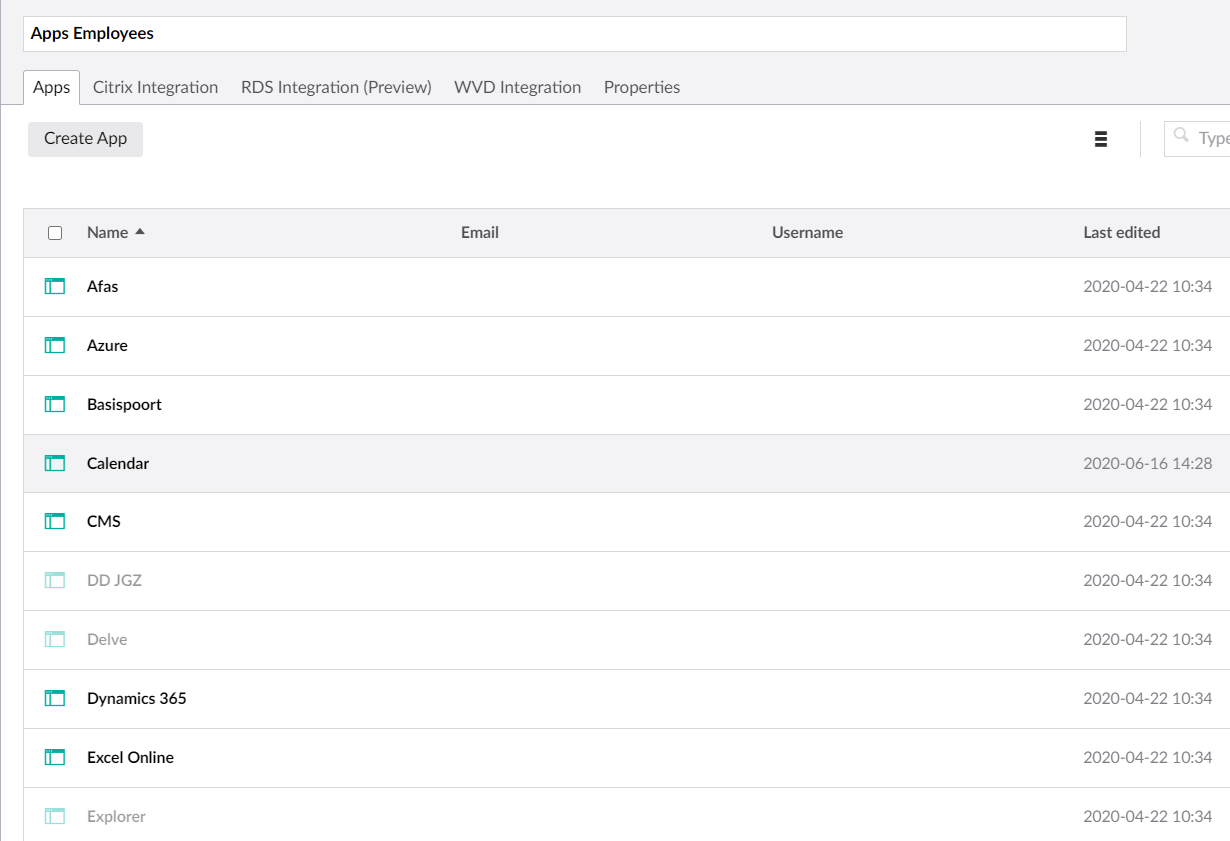 We've also added
integration with Windows Virtual Desktop
. Go to your apps collection in CMS and there you'll see a tab 'WVD Integration'
Check the 'enable' checkbox, fill in the feed discovery URL, select the allowed groups and add custom consent.
Related Articles

Overview of Native app

Overview Native app Synigo Pulse The current version has the following features: Audiences Using audiences you can publish different versions to groups of people in your organization. Read more. Dashboard The dashboard is essential to you as it gives ...

Activate the new People Directory in Pulse

On July 15th, 2018 we've released the new People Directory in Synigo Pulse. In new Pulse environments activated after July 15th, 2018, the People Directory is activated by default. In existing Pulse environments, activated before July 15th, 2018, the ...

How to create an extra app widget

Purpose of this article To help your users find applications more easily you can group applications. You can do this by adding multiple app widgets. E.g.: one showing all the office applications and the other showing only social applications. Another ...

SharePoint Event widget

What is the SharePoint Event widget? The use case behind the SharePoint Event widget is to let your colleagues know when certain events take place. A common use case is clients to publish events related to their organization such as trainings, ...

How to activate a new widget in your tenant?

Synigo Pulse for Office 365 lets you decide what users will experience. In case Synigo releases new widgets you can test or use these widgets. Administrators receive e-mails when new features are available. Active Widgets Notice that you have an ...