You have at least one audience within your app. When using the app for the first time, you find this audience at [Organization] > Organization Settings > Synigo App > Default App.

Please notice the following feature: the audience level overrules the design settings of the upper level. E.g. a black font on the dashboard from the Synigo App is overruled by a red font at the audience level, in casu the Default Audience:

Audience overrules upper level
Why use audiences

You might want to publish a different look-and-feel and content to groups of people in your organization.
Permissions and Azure AD groups

You control who gets which app audience using familiar Azure AD groups. You can find these on the tab Permissions.
Create new audience

1. To create a new audience click on the three dots right from the Synigo App node.

2. Next, click on App Audience.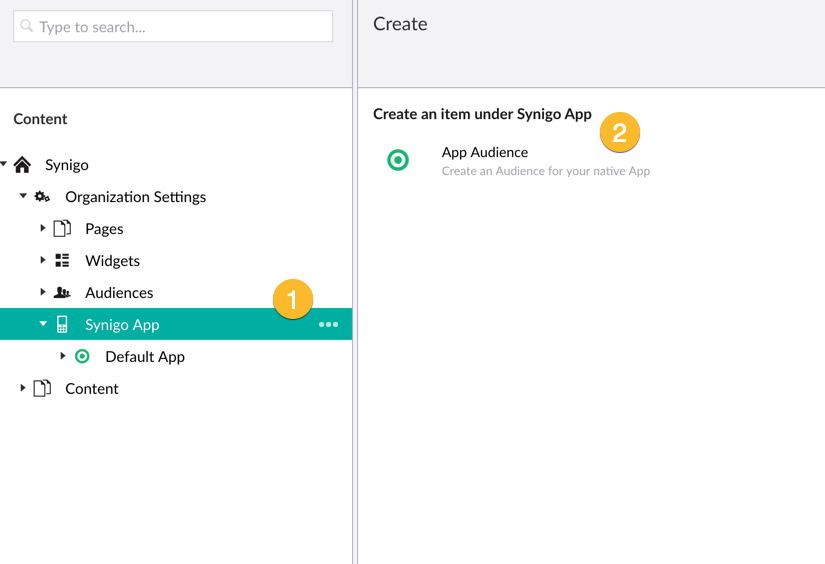 Create new app audience
Configure an App Audience

For each App Audience you can configure unique settings for

The knowledge base people see.

The news people see.

The notices people receive.

Select the desired source.

Settings per Audience

The available settings for you to configure per audience are the same as the ones covered at the
upper App level
. Remember that the audience level overrules the upper App level.