How to (de) select the language filter of news
What

The news widget offers you the ability to publish news in different languages. Your users can filter their news according to their preference.

Requirements

You need to have activated the newswidget.

How

You control which languages are available to filter. Please click on the news node and go to "About this item". You will see the available languages.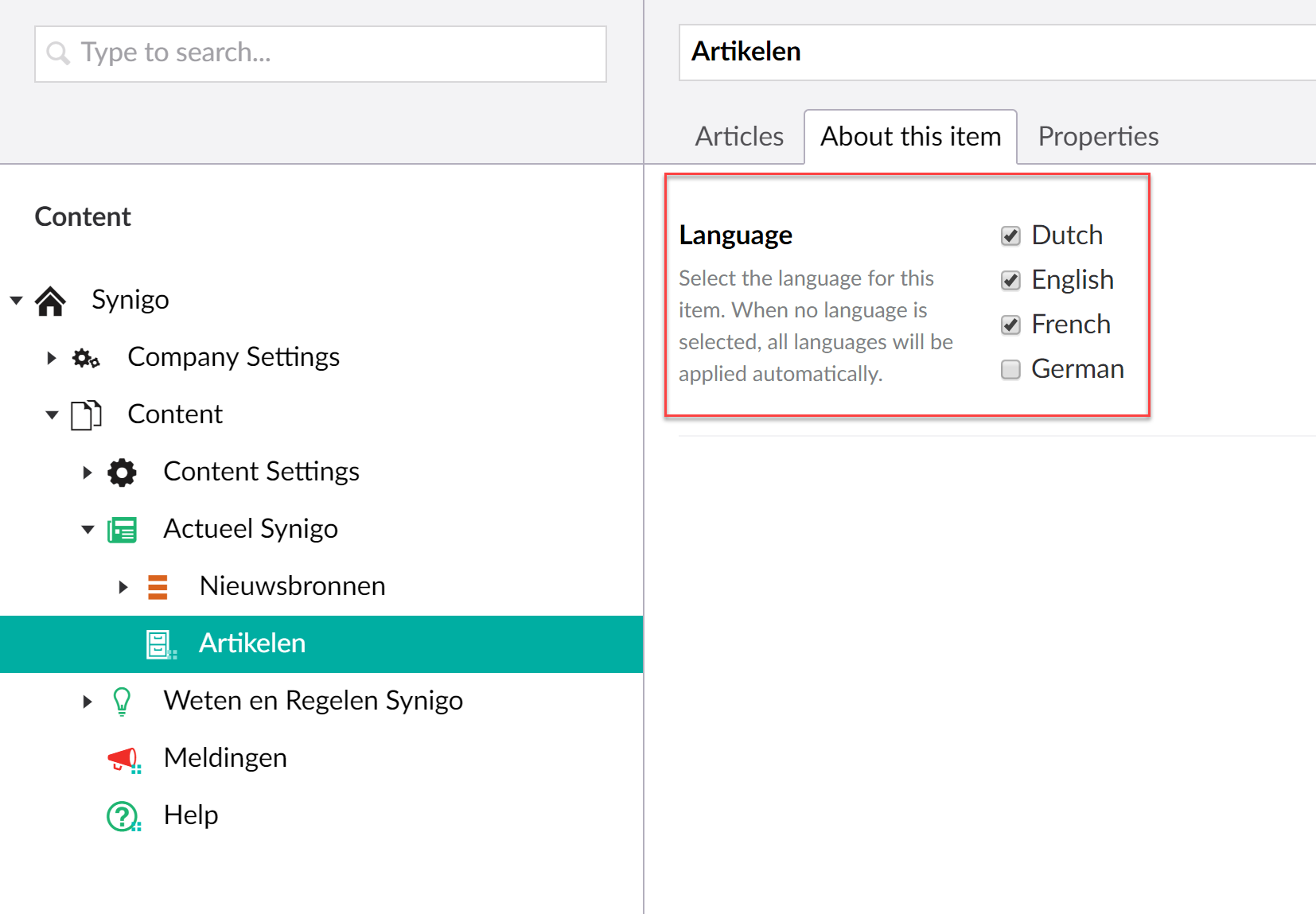 Select languages for the news widget
Related Articles

How to remove language filter options when using a single language

Purpose of this article In some instances, the language filter is shown in news/knowledge base/notices while you only use one language. You can deactivate this filter. You need to do this in a specific order for the changes to be shown correctly. ...

How to add news

The News node contains the items that are displayed in the News widget and the News app. You add a new item as follows: 1. Open the News node. 2. Click on Create News Article. 3. Enter a name. This is the name that will be used for the article in ...

Change the user interface language

Purpose of this article You can enable users to select their desired interface language regardless the language settings in Office 365. The reason you would like to do this is because your users are not able to change their desired language in Office ...

Schedule unpublish or republish of news article

This article allows you to unpublish and eventually to re-publish already existing news (see: How to add news) 1. Goto News in the content node 2. Click on the News button and select articles 3. Select a fat printed news article 4. Click unpublish In ...

How to create an extra News collection

Purpose of this article Sometimes it can be useful to have multiple news collections. For example, because you want to coordinate your news per department or because you want separate news sections for your employees and students. This article ...