How to use images in your news articles?
You can add images to your news articles in order to communicate your story more compelling with your audience. In this article we summarize the different types of images you can use and provide you several tips.

Overview picture aka thumbnail

Each news article is published on your portal with with an overview picture. You can add this overview picture while adding/changing a news article, just below the text. It is recommended to select an image of at least 400 x 200 pixels with a ratio of 2:1.
Adding an overview picture
Tips for the resolution of cover pictures

With the introduction of the new views your pictures can be presented bigger and more bold. Please crop your pictures accordingly. Our advice is to use the following resolutions
2:1 classic view -> 1080px * 540px

16:9 list -> 1080px * 1920px

1:1 tiles and hero -> 1080px * 1080px

Please note that when you use text in your pictures, it is best to center the text as pictures are cropped according to their view. Alternatively you can use the tags to show text to your users. This is a subtle method. In case the text is essential to your picture and recurring it is best to fix the position and to limit the available views.
Cover picture

The cover picture is part of the news article itself and is visible on top of your article. It covers the full width and helps to express the meaning of your article. You can add this cover picture while adding/changing a news article, below the overview pictures. It is recommended to select an image of at least 2400 x 200 pixels with a ratio of 24:5.
Default cover picture
You can add the cover picture per article or you configure a default cover picture for all your articles. We recommend you to configure at least one default cover picture. You can add this default cover picture at the level of the news container. So you are able to add a default cover picture per news container.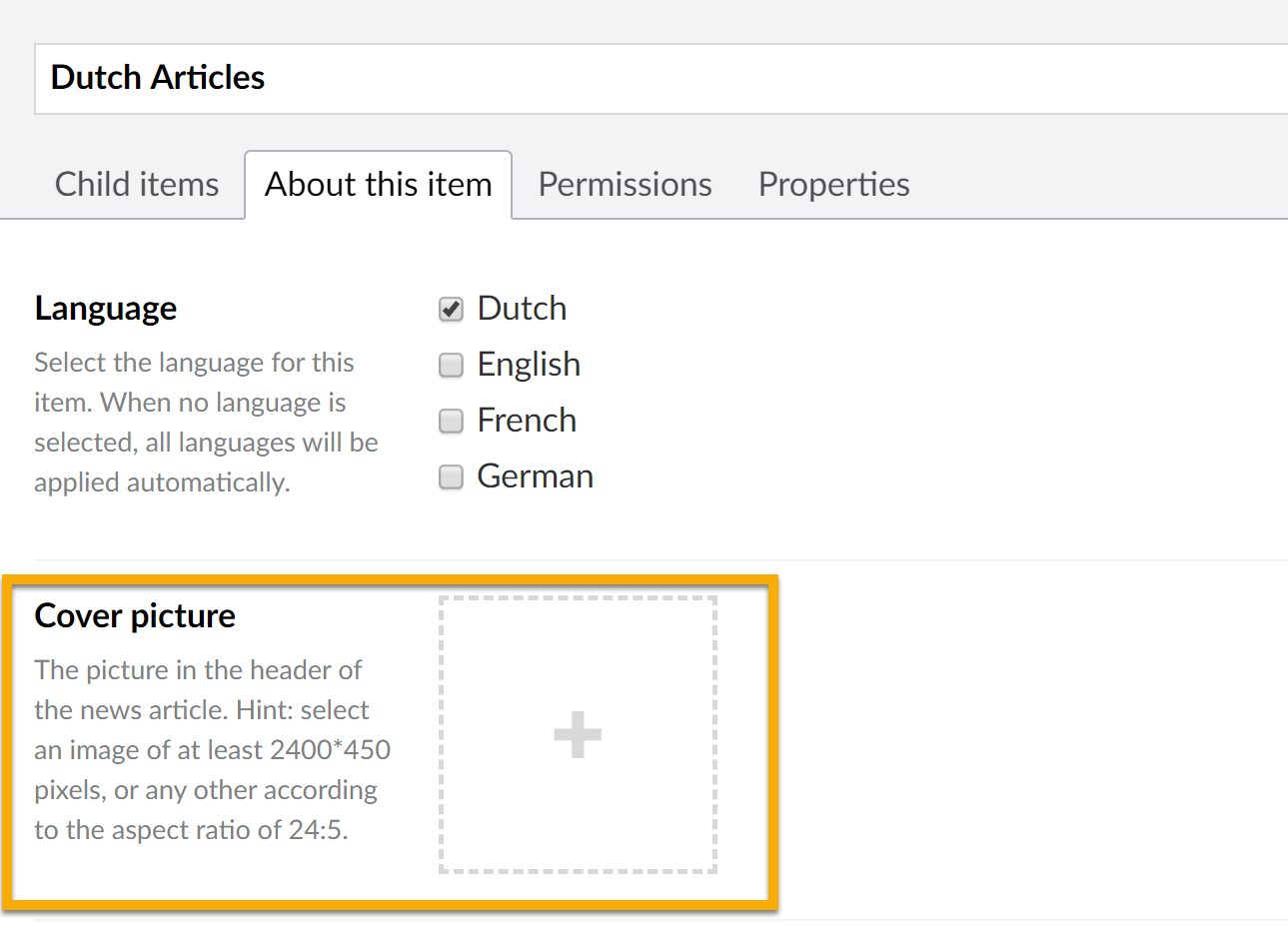 Add a default cover picture
Inline pictures

Adding pictures to your articles helps to communicate the meaning of your story. Use the media picker in the menu. It is recommended to use pictures with a maximum of 1000 pixels.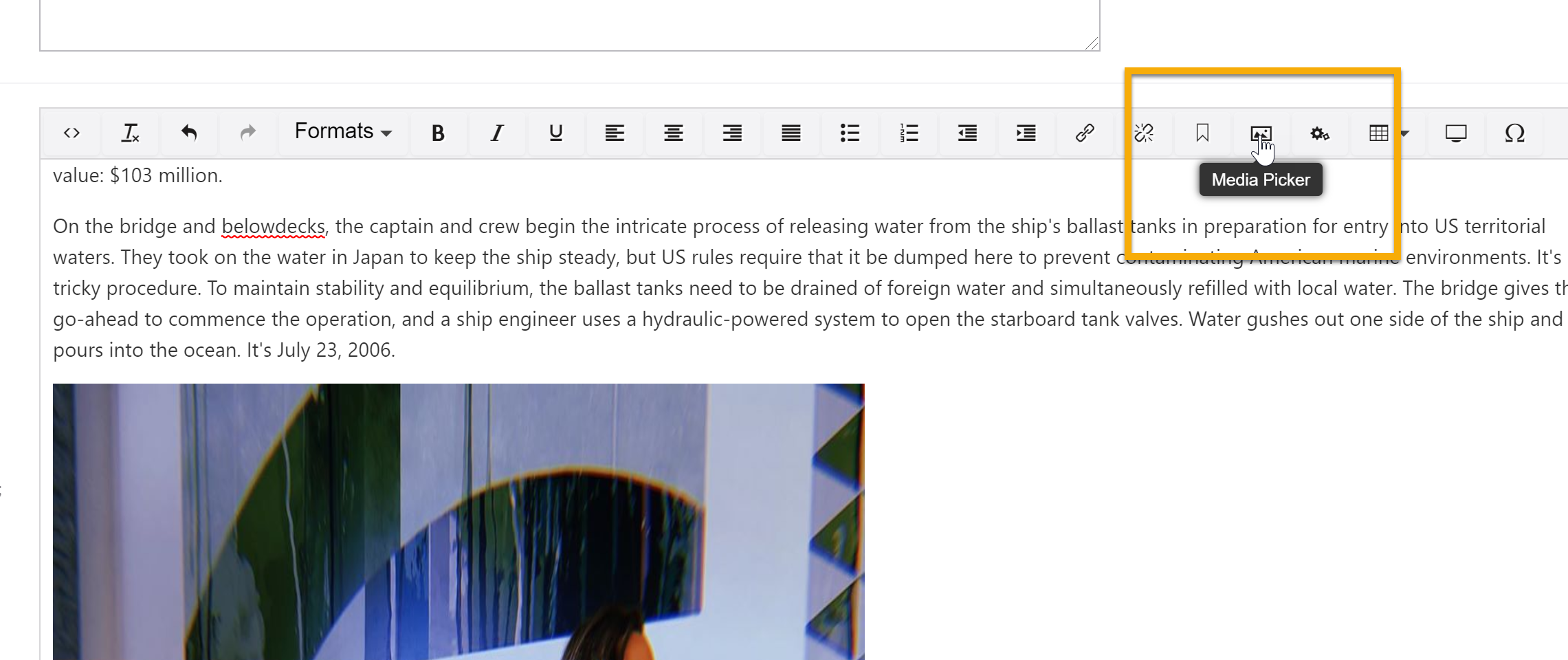 Add pictures to your article
Related Articles

How to add news

The News node contains the items that are displayed in the News widget and the News app. You add a new item as follows: 1. Open the News node. 2. Click on Create News Article. 3. Enter a name. This is the name that will be used for the article in ...

How to use One Search

Purpose of this article One Search lets your users search through all your resources from one single control. In the current search control you had to select the source you wanted to search in. This is no longer needed since One Search uses multiple ...

How to create an extra News collection

Purpose of this article Sometimes it can be useful to have multiple news collections. For example, because you want to coordinate your news per department or because you want separate news sections for your employees and students. This article ...

How to activate the News comments feature?

Introduction Until March 4th 2019, comments on news articles in Synigo Pulse were handled by Yammer, using Microsoft's Yammer Embed functionality. All comments added to news articles were saved in a specific Yammer group (specified in the Yammer ...

How to use audiences/targeting in your portal

Purpose of this article With Pulse you have the opportunity to offer a lot of content to different audiences. It can be tricky to figure out how to show the right content to the right audience. Luckily, Pulse is here to help you do this. There are ...