How to use push notifications
Purpose of this article
Our native app now supports push notifications. Sometimes you want to reach your colleagues or your students quickly with important messages that shouldn't be overlooked. Since most people have their smartphone with them at all times, using push notifications is a convenient method to quickly share information. This article explains how to set up push notifications.

How it's done
1. Go to your CMS and select
Notification Cente
2. Add the
groups
to whom you want to send the notification


You can't use the group 'All (Everyone)'. The push notifications won't work with this group. Other groups can be selected.
3. Select the language(s) for which the notification is shown. Next, enter the title for the notification and enter the text for the notification itself.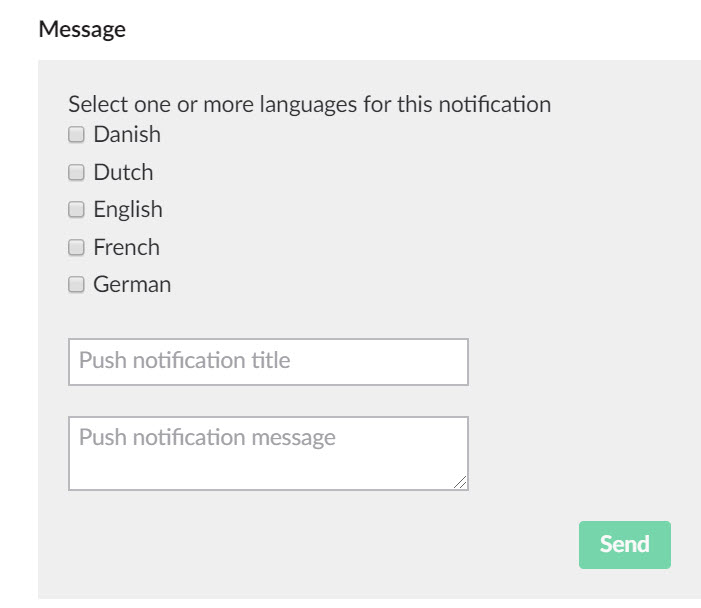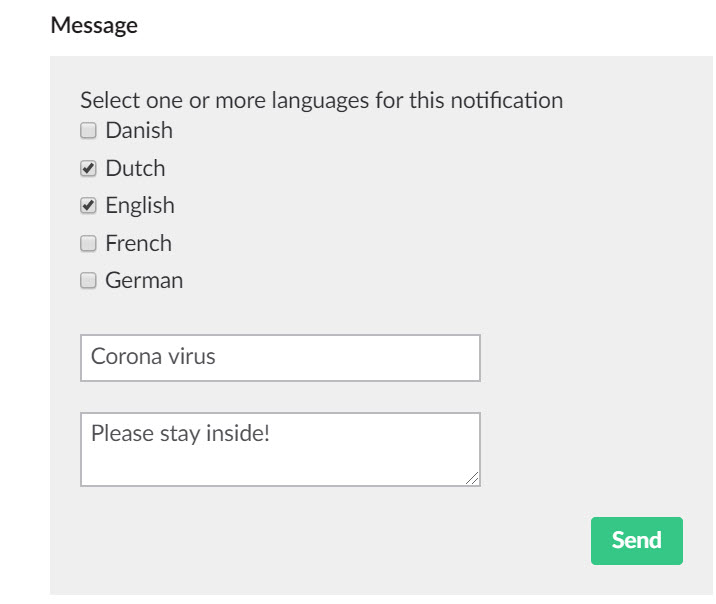 4. Click on

5. Your notification has now been sent.




Related Articles

Pull notifications

Synigo Pulse allows you to pull notifications to your portal(s), using the Synigo Pulse API. The reason for enabling this is that there are tenants who have implemented these concepts themselves, using for example service busses or data warehouses. ...

Notifications on your portal

Purpose of this article We now support notifications within the portal. This has the advantage that you can see what's happening across your portal for different sources without needing to switch to those sources. Requirement Please note that your ...

How to use notices

Purpose of this article With notices you can display urgent information that's temporary (for example: colleagues that are absent, classes that are cancelled). This article explains how to use notices. How it's done Go to your CMS, select Content, ...

How to use audiences/targeting in your portal

Purpose of this article With Pulse you have the opportunity to offer a lot of content to different audiences. It can be tricky to figure out how to show the right content to the right audience. Luckily, Pulse is here to help you do this. There are ...

How to use One Search

Purpose of this article One Search lets your users search through all your resources from one single control. In the current search control you had to select the source you wanted to search in. This is no longer needed since One Search uses multiple ...