Purpose of this article
To help your users find applications more easily you can group applications. You can do this by adding multiple app widgets. E.g.: one showing all the office applications and the other showing only social applications. Another benefit of having multiple apps widgets is that it helps you to cater the apps to different audiences. E.g.: an app widget for your students and a different app widget for your employees. You can also group apps according to different goals. E.g.: apps about your organization and apps that include Microsoft Office.
This article explains how to create multiple widgets for an application.
How it's done


The apps widget is linked to a source within the content node. So you have to create a source first. There are 2 options: create a new source or duplicate an existing source. Both are explained below.

1. Go to

Content

in your CMS and click on

, then select
Apps

2. Name your source and assign groups that have access to the source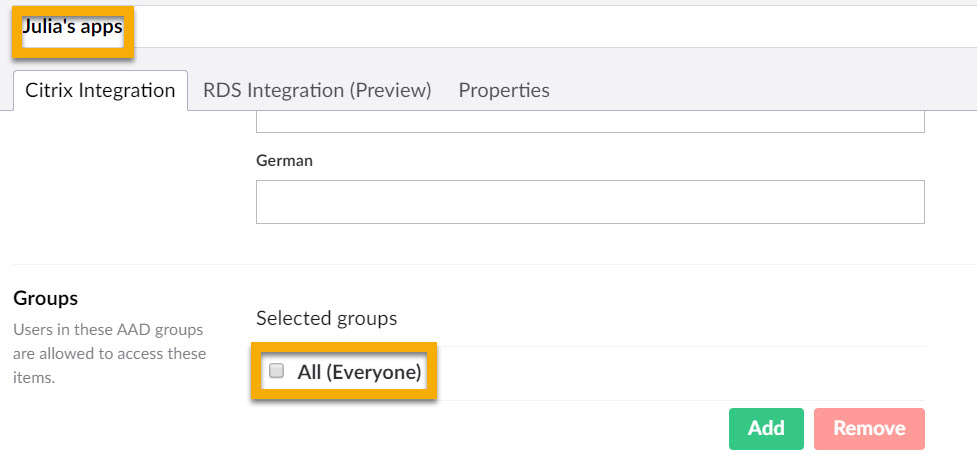 3. Click on

4. Create a new app and assign groups (repeat this step to create different apps).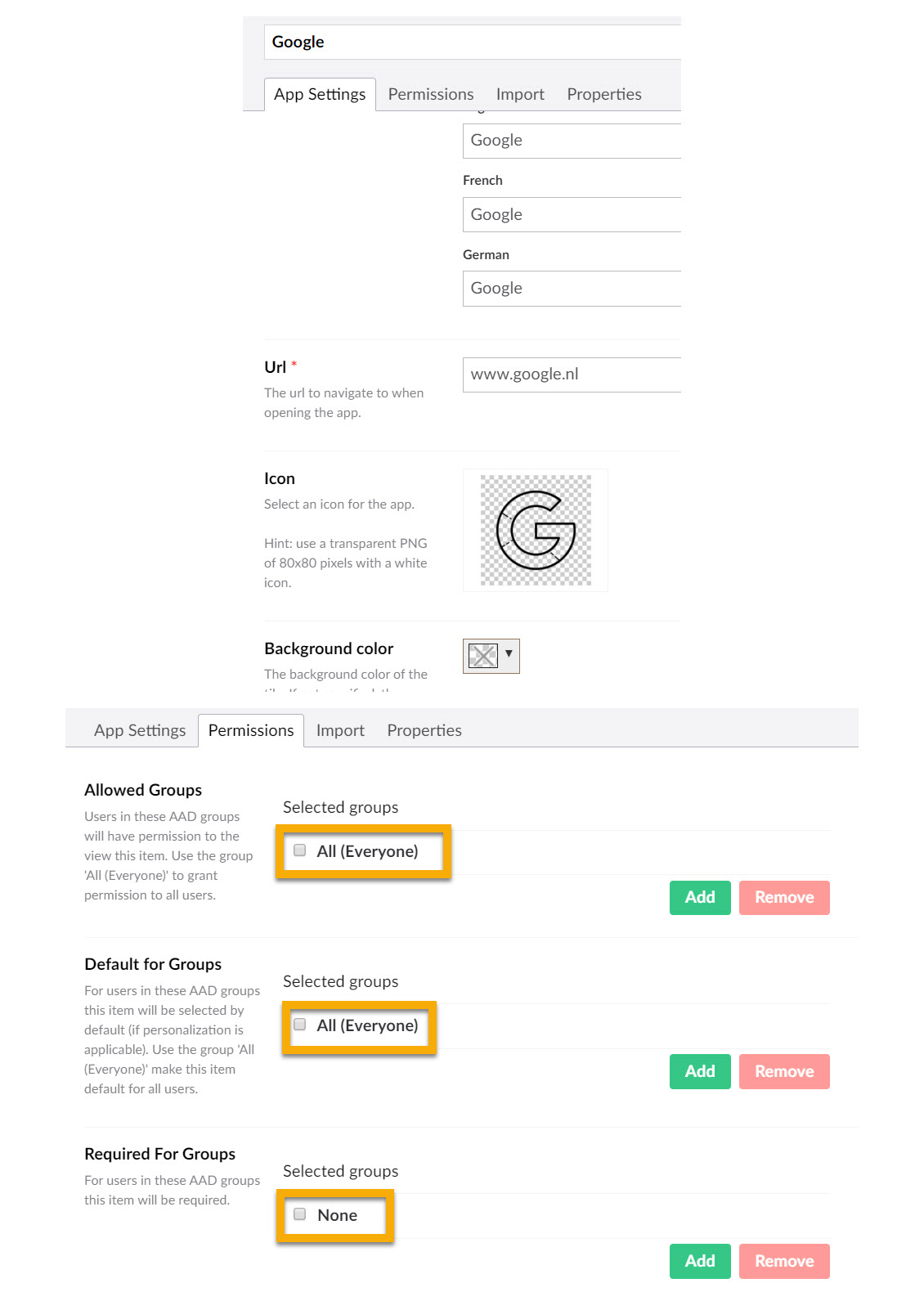 5. Click on

6. Go to
Widgets
and click on

7. Select
App Widget

8. Next, do the following:

Name the widget (step 1 and 2)

Determine whether you want the widget to show on a mobile device (step 3)

Determine if the widget should be move-able and/or mandatory (step 4 and 5)

Assign a source (step 6)

Set the permissions (step 7)


Click on

9. Place the widget in a column or row and click on


When

10. The widget is now shown on the portal. You might have to refresh the portal or use 'restore to default' to actually see the changes.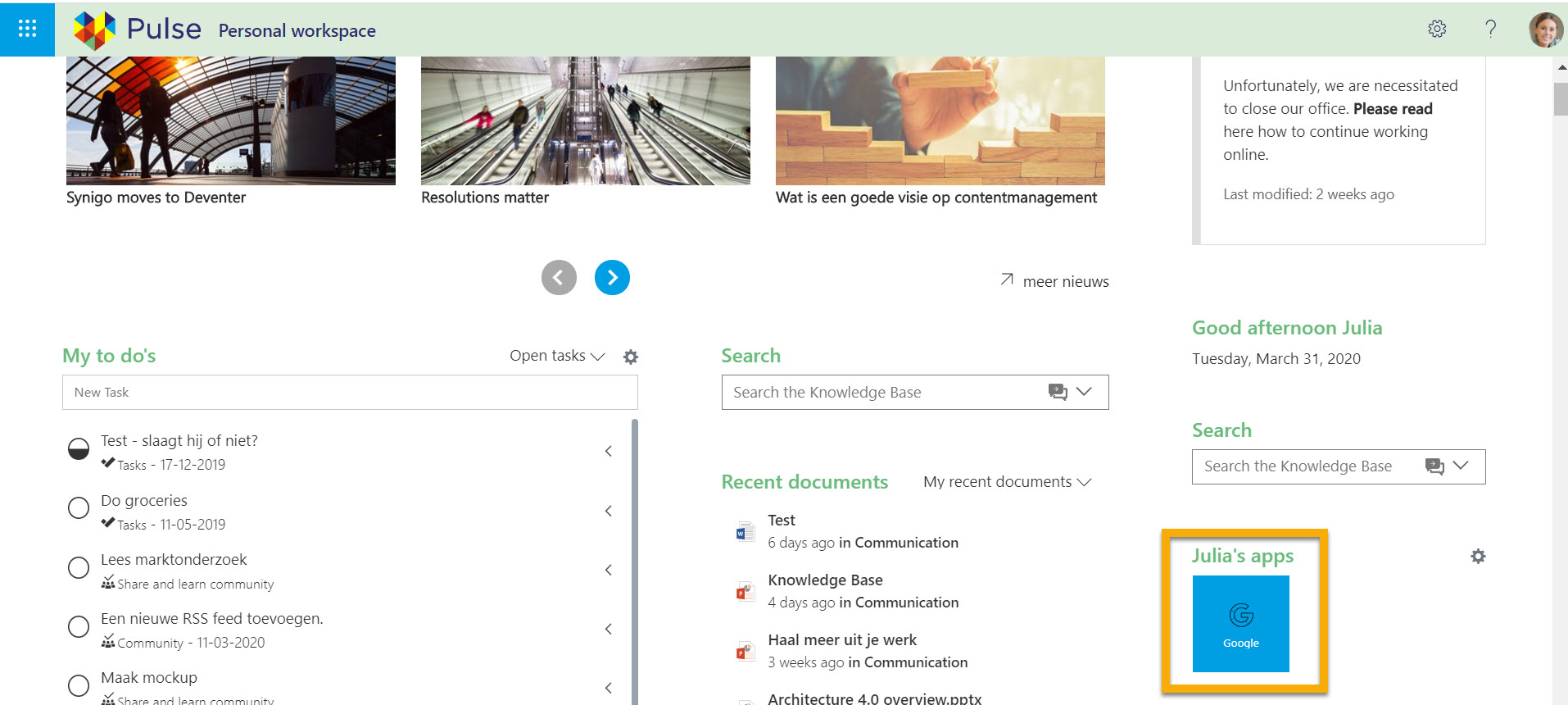 If you made the widget optional, the user will have to manually select it from the
on the portal
1. Go to
Organization Settings
in your
CMS,
select
Widgets
. Next, select the widget you want to use.
2. Click on

and select 'Do something else'. Then, select 'copy'.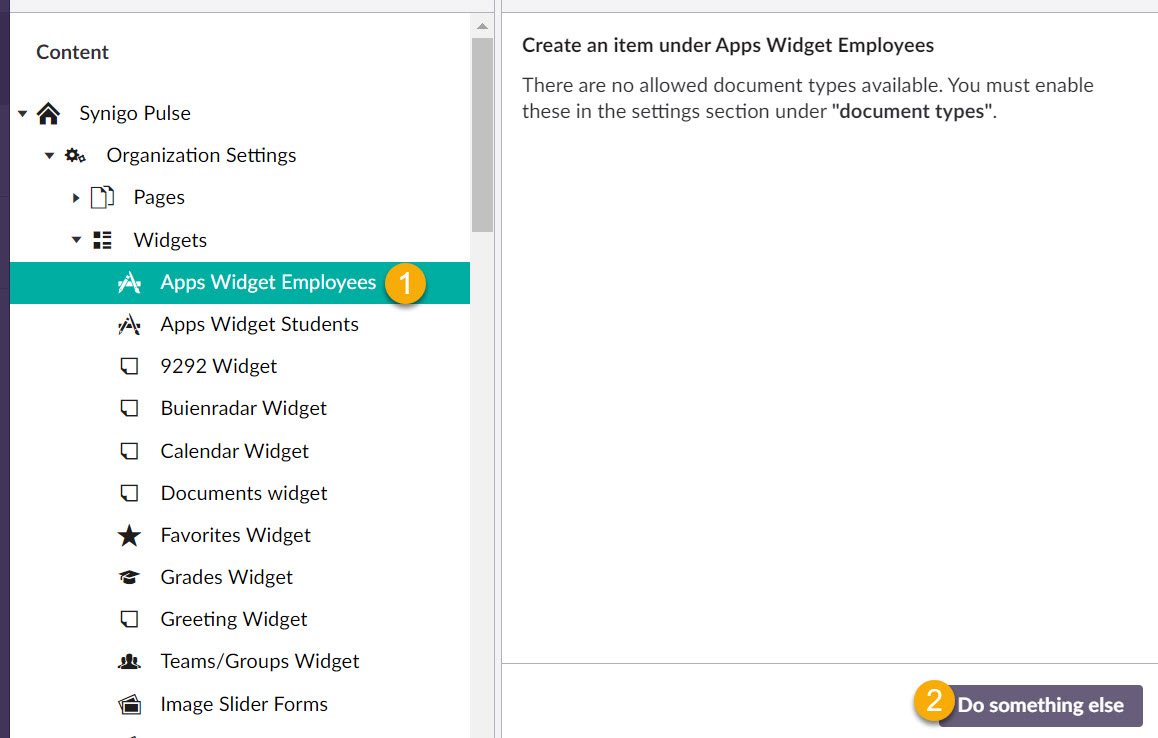 3. Select the widget's location (step 1), deselect 'relate to original' (step 2) and click on 'copy' (step 3)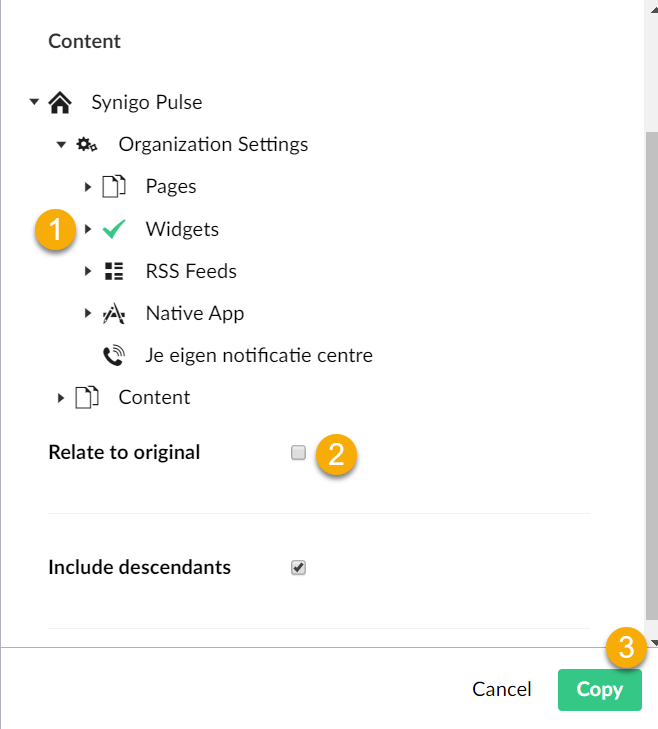 6. Rename your widget (step 1), add a source (step 2) and select groups that have permission to see the widget (step 3)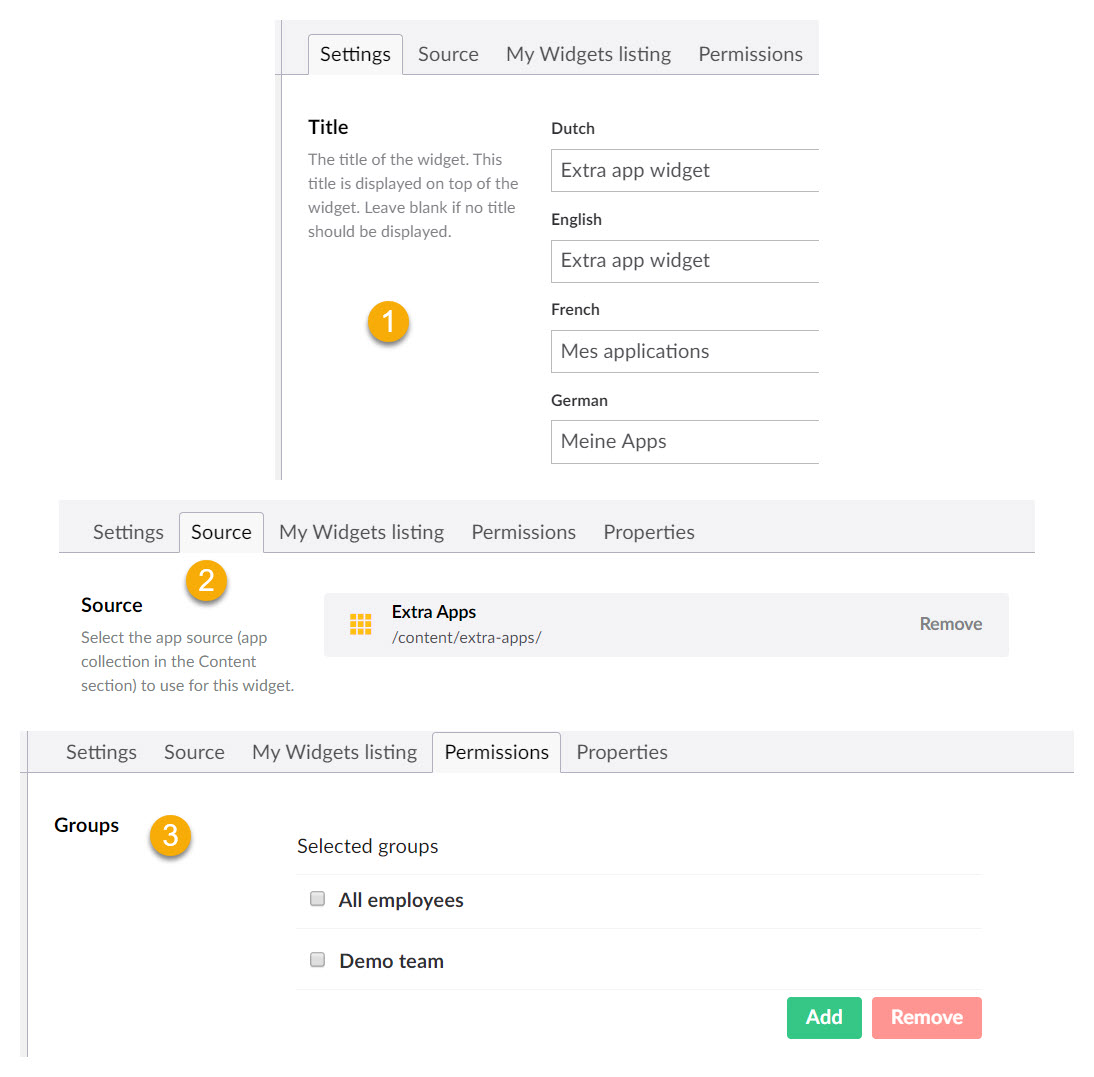 7. Click on

8. Repeat step 9 and 10 from the instruction 'Create app widget from a new source'