Press on content and choose the type of element you would like to add.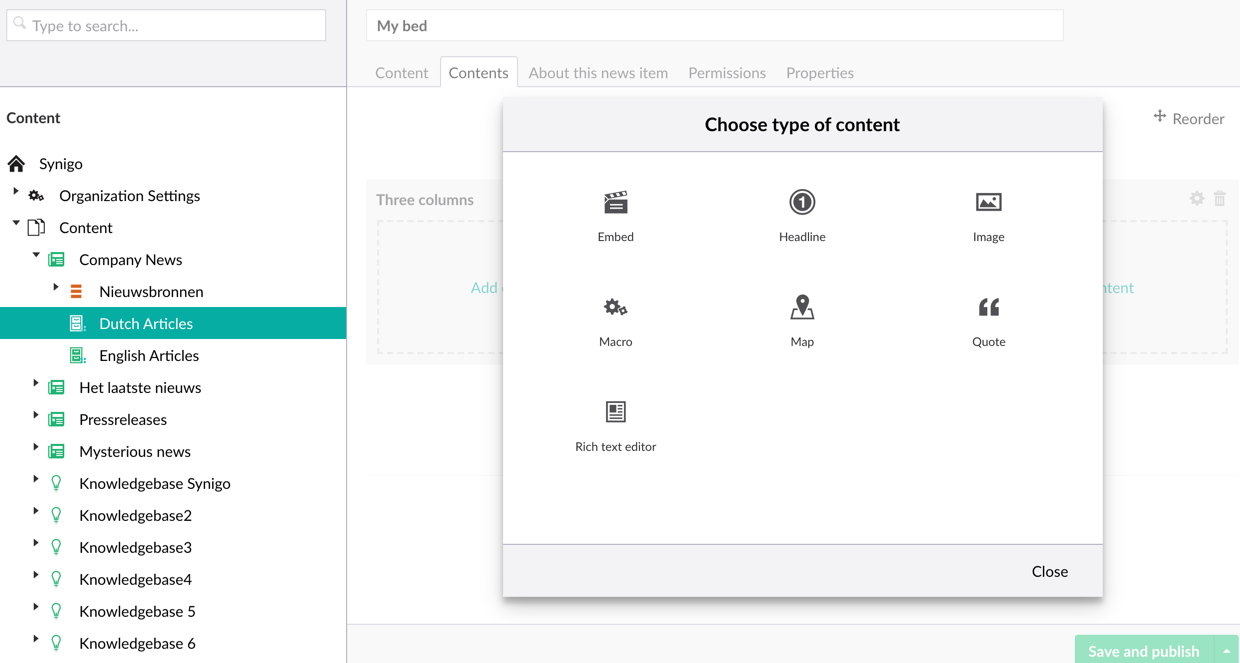 Choose the type of content
You can repeat this step as many times as you like.
Push notifications (not live yet)
We now have the ability to send push notifications from a news article with grid.

You'll find this option here:

Clicking the button 'push notification' sends a notification to the groups that have permission to the news article. The notification will contain the title of the news item and a short description.