News views (classic, hero, list, tile and compact)
Purpose of this article
Users can decide how the news is presented to them. They can do this by selecting a particular view. The available views can be find by clicking on the rear icon. Note that these view are available on the portal as wells as on the news page itself.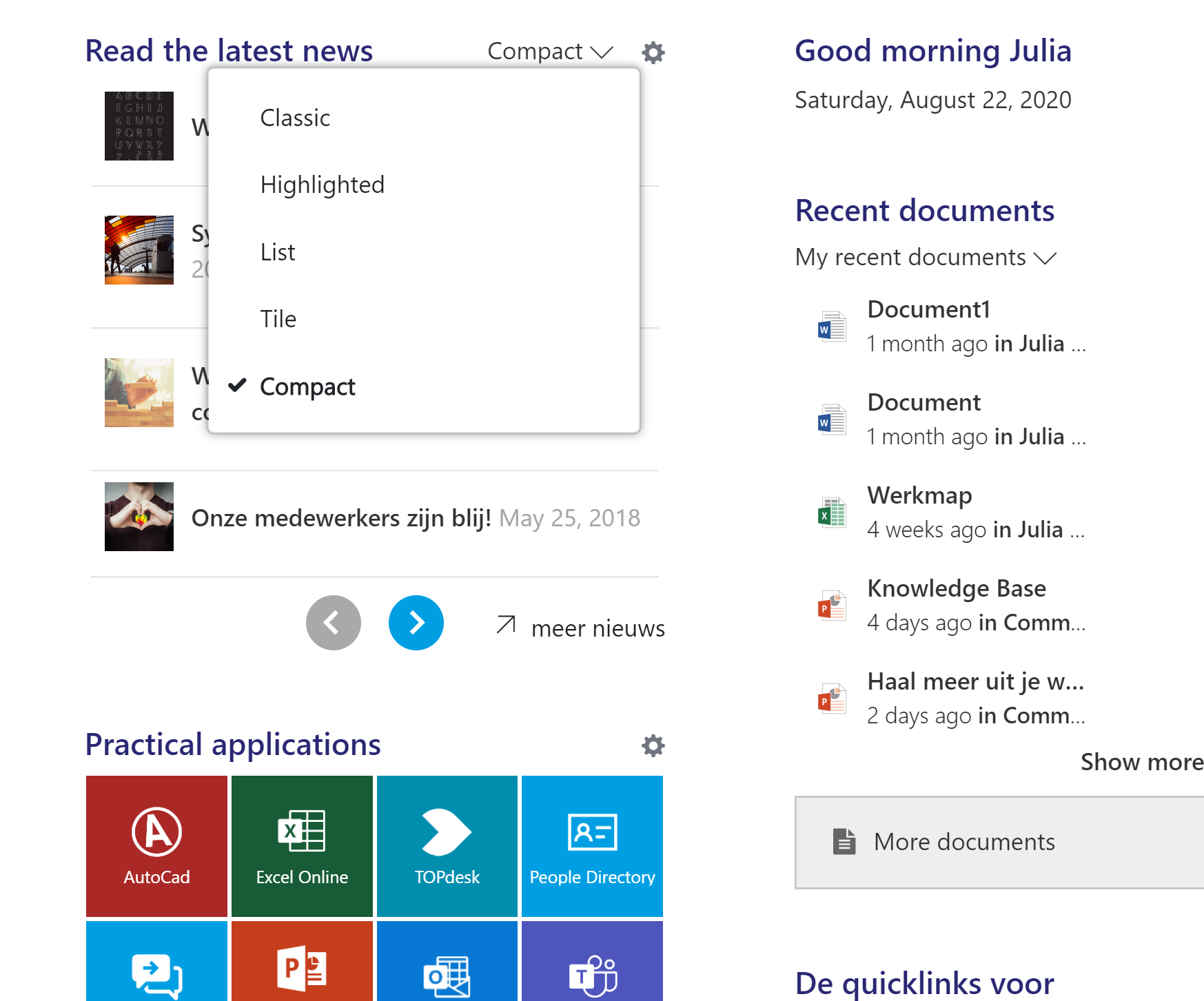 Toggle news views
Hero/Highlighted view
The hero view (also known as the highlighted view) is meant to focus on a news story and present news "in your face".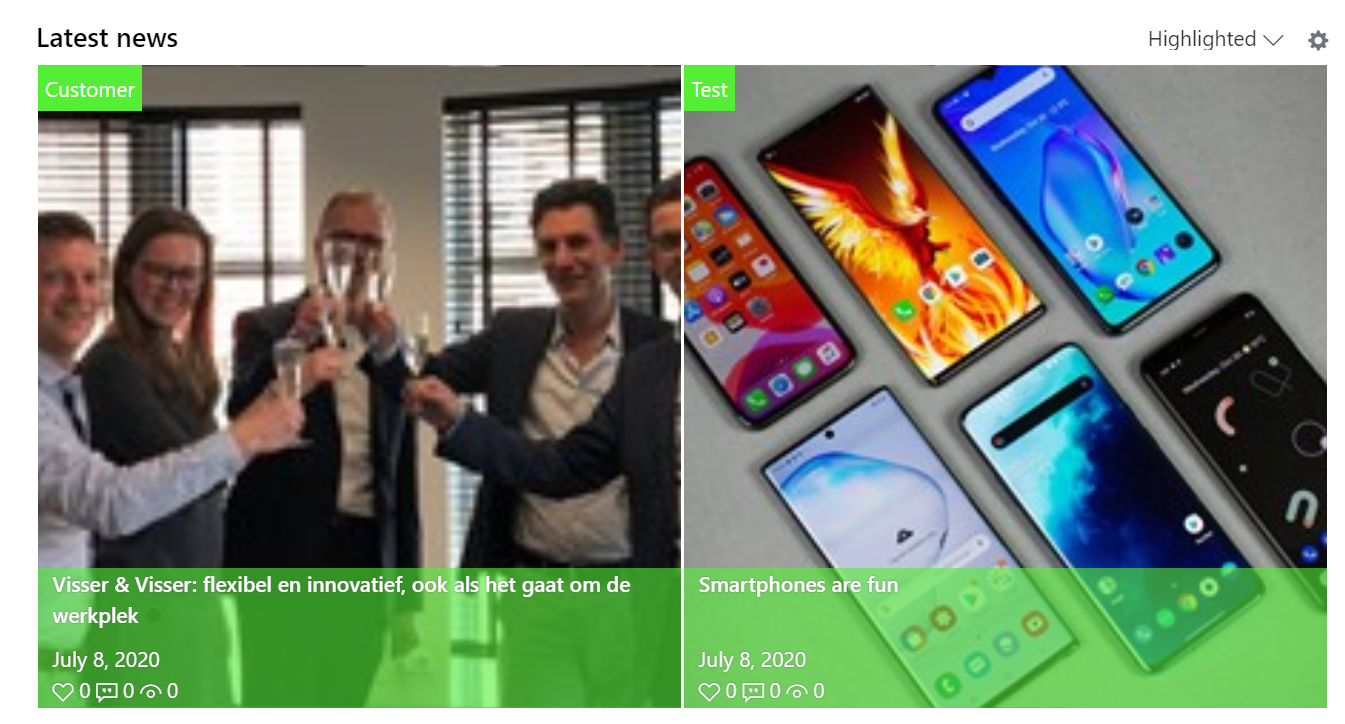 Classic view
The classic view shows your news in one row as you are used to.

List view
The list view is a practical way of viewing the news in a vertical list. Ideal in smaller columns.
Tile view
The tile view has bigger images and leaves more space for your teaser.


Compact view
The compact view shows you a small thumbnail and oneliner of the article text in the form of a teaser.

Navigate to organization > widgets and open the "News widget" (note this widget might have another name according to your conventions). At the first tab you determine which will be available and which one will be the default view to your users.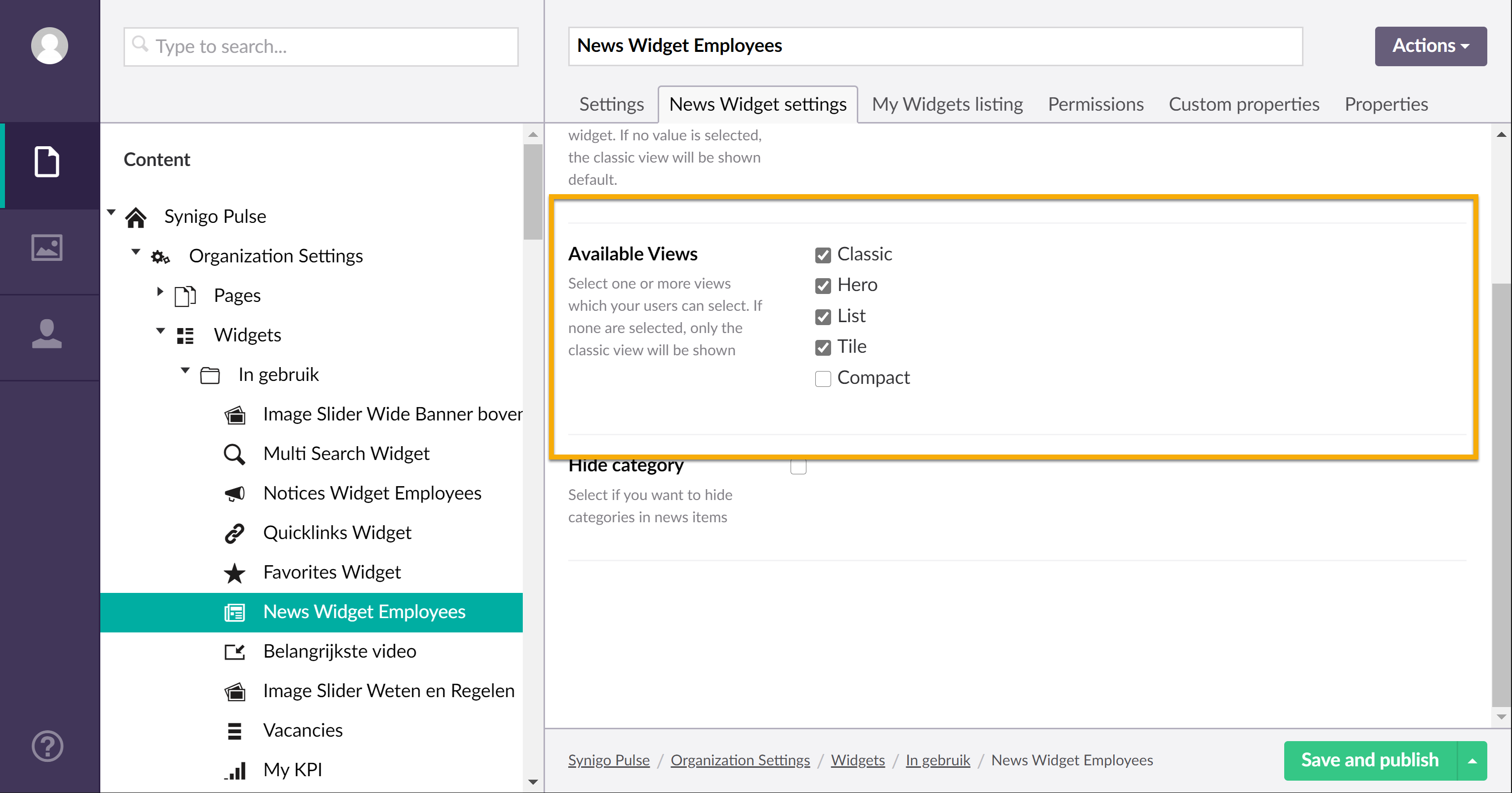 Enable newsviews
Labels of views
By adding a custom property to the news widget you can configure the name of the view.

key: viewClassic // value [your value] => this overrides default name

key: viewHero // value [your value] => this overrides default name

key: viewList // value [your value] => this overrides default name

key: viewTile // value [your value] => this overrides default name

key: viewCompact // value [your value] => this overrides default name
Good to know
Hide news category

You can choose to hide the category in news items. You can do this on 3 levels:

News Widget => Hides on widget

News Page => Hides on news page

News item => hides on article page

Pay attention to
not
select this option as a default.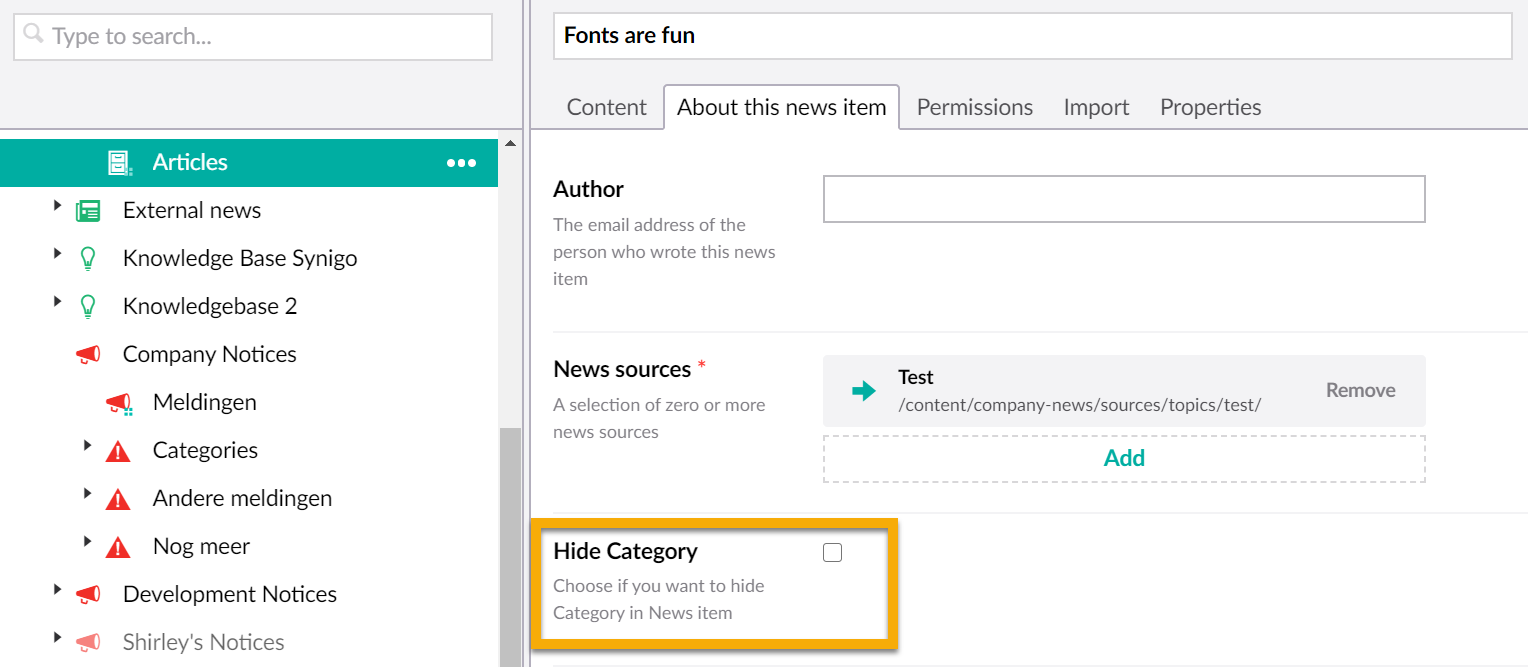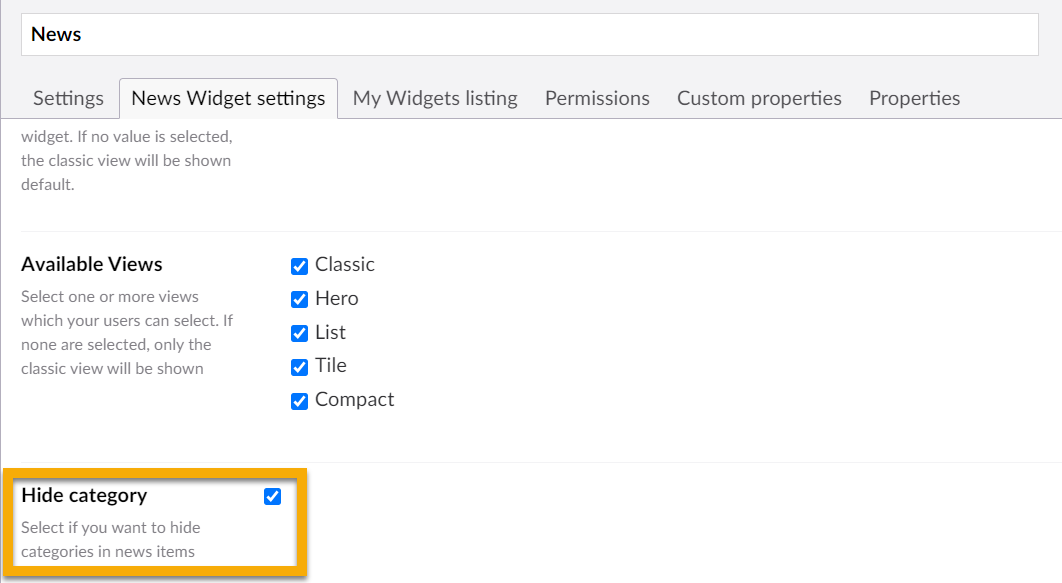 Related Articles

How to use images in your news articles?

You can add images to your news articles in order to communicate your story more compelling with your audience. In this article we summarize the different types of images you can use and provide you several tips. Overview picture aka thumbnail Each ...

List widget (SharePoint)

The SharePoint list widget enables you to publish data to your portal. E.g. vacancies, open tickets, subscribers. Please note that the common use case of SharePoint lists is to present data that targets a group of users. Create a SharePoint list ...

The tile

Your app presents itself to your users with a tile on their phone. The native app of Synigo Pulse shows the Synigo Pulse icon and a default title Synigo Pulse. In case you would like to have your icon, title and branding in the IoS and Google Play ...

How to add news

The News node contains the items that are displayed in the News widget and the News app. You add a new item as follows: 1. Open the News node. 2. Click on Create News Article. 3. Enter a name. This is the name that will be used for the article in ...

News article (Grid)

Purpose of this article This article explains how you can use a grid page to publish a news article. The grid page is nothing more than a different layout to share your news. It does not change its objective. The benefit of the grid view is that you ...