Synigo Pulse offers your organization capabilities to integrate external data. Typical use cases are

Remind user about open tasks or deadlines.

Show schedules.

Notifications about tasks in other applications and systems.

Show a list of vacancies from another Content Management System (e.g. website).

Show a list of tickets from a support desk system.

Show a sales funnel and open forecasts.

Below three general options are described. Note that it has to applied to your situation using your data. Feel free to contact us in order to discuss and visualise this.

Show notifications that help users remind tasks

Synigo Pulse enable you to integrate notifications from other applications or systems. Below you see an example.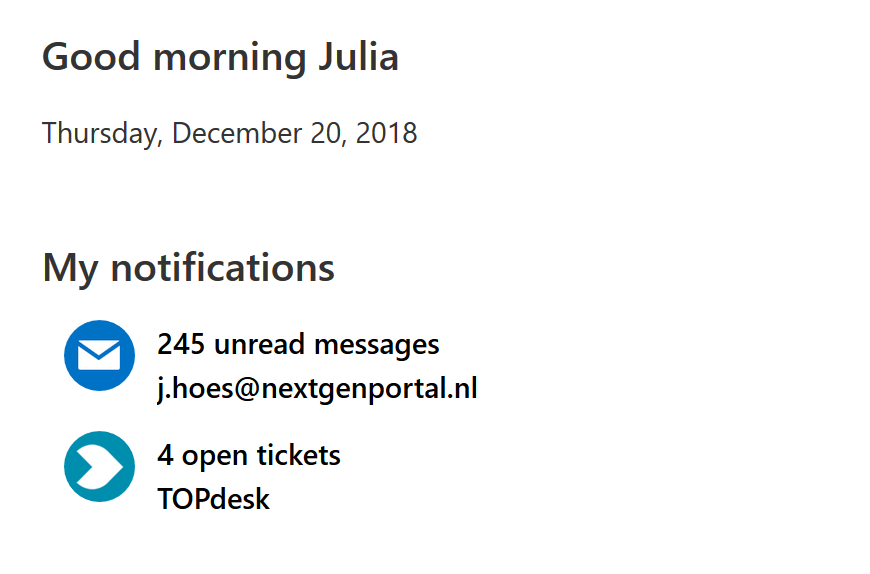 Notifications
Show lists of data

Often you need to be aware of very specific information that resides in other systems. It is practical to quicly have an overview and be able to navigate further to see its details or fulfill certain actions. Using the SharePoint list widget you can present custom lists of data to users. E.g. you can share a list of open tickets or vacancies (derived from your website).

Example of list open tickets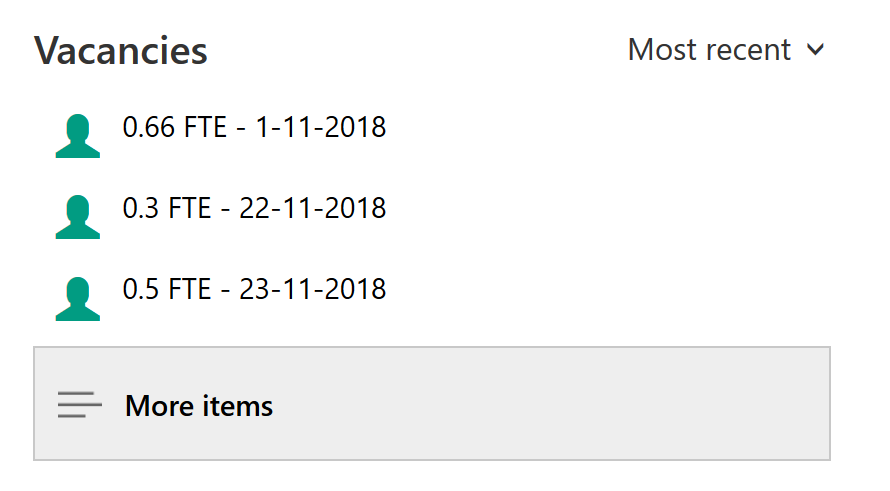 Example of a recent vacancies
The benefits of this method are

Smart use of SharePoint list capabilities that you have licenses for

Easy to understand configuration in SharePoint for power users

Add custom views

Create views in Default SharePoint

SharePoint list
Visualize progress, milestones or Key Performance Indicators

In case you want to share a specific KPI, graph or milestone you can integrate Microsoft PowerBI into your portal. From a dashboard you can embed specific tiles that communicate the relevant data.

PowerBI widget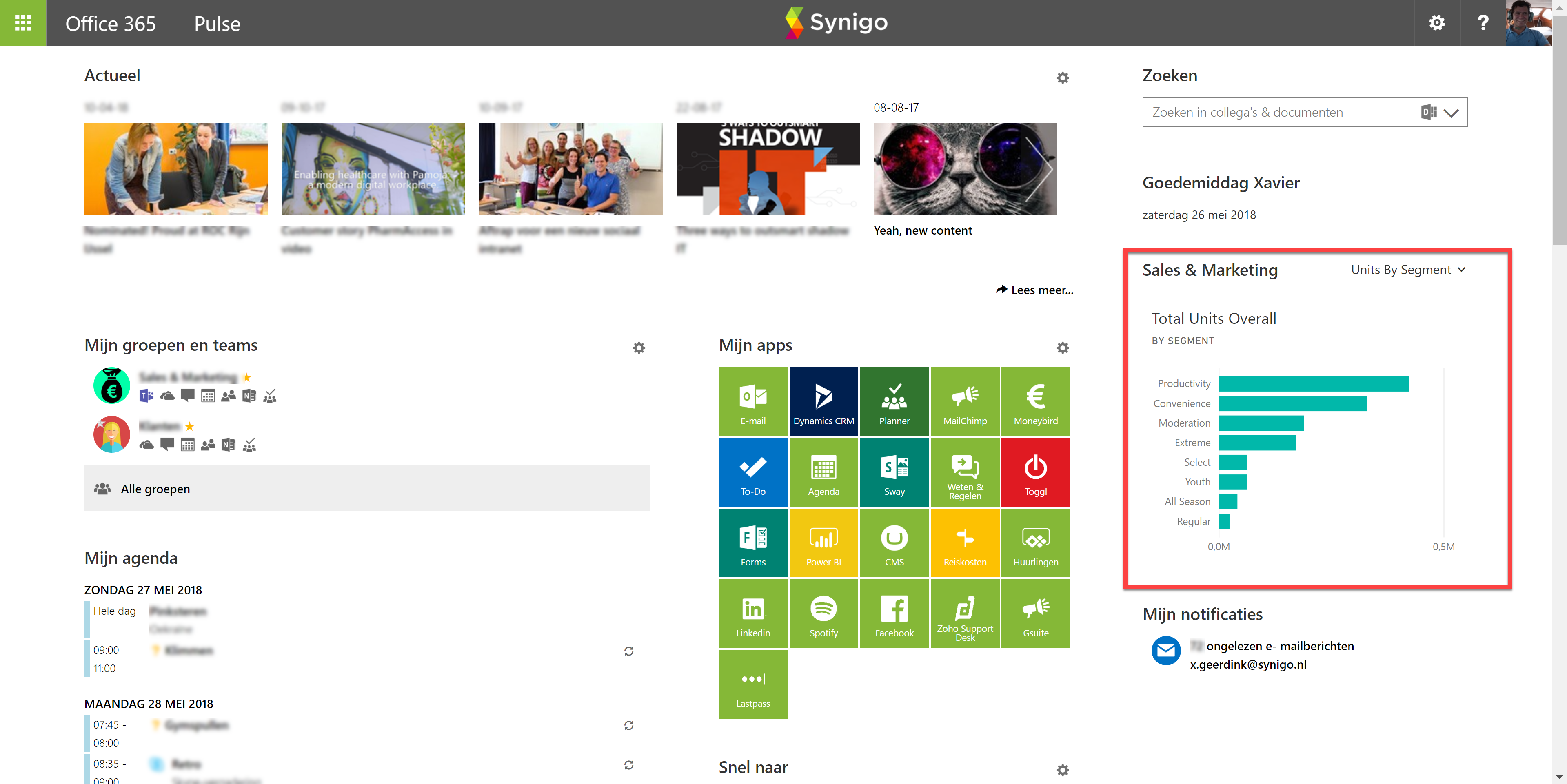 PowerBI sales
Combine profile data

Synigo Pulse includes a widget that enables you to combine data from other systems and Office 365 profile data. E.g. the following widget shows a user the courses he or she attends.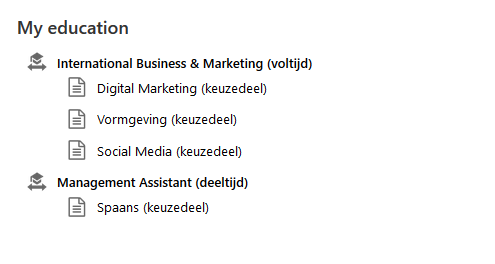 My list widget
Next steps
The next step depends on the kind of integration you pursue. Please consult our
support@synigopulse.com
to decide which scenario suits you.