This article explains how to publish content in the CMS.

You publish your content or layout changes by using the green button "Save and Publish"

In case you want to make sure your changes are published you can always publish a certain node again.
Please find this option in the context menu. Click on the three dots right from a node and choose Publish.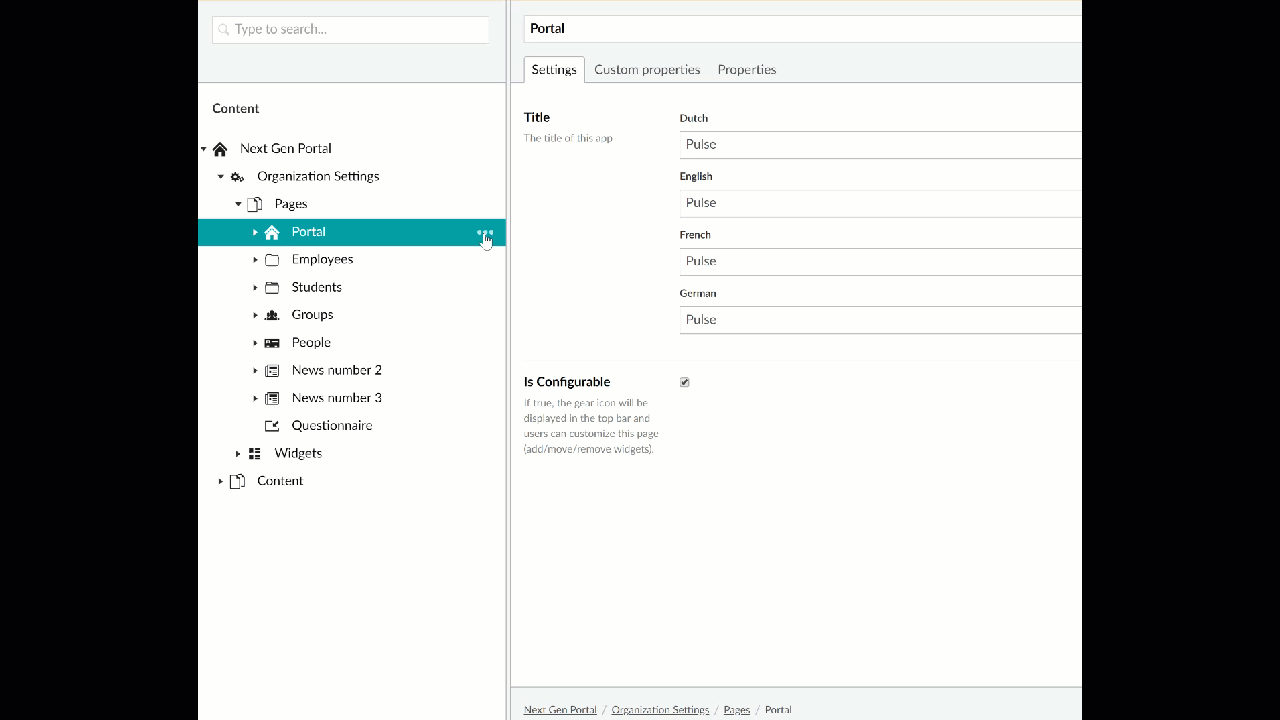 Publish content
Changes not visible as you expect
In case you made changes and it is not 100% according to your expectations, please be aware of the following principle


Synigo Pulse always respects personal settings.
Consequently, your changes may be different from what you have in mind. E.g. when your colleague removes a widget from his/her dashboard he/she will not see changes to this widget.
Restore to default
When you want to have the layout of your portal restored according to the template your portal-team has designed, please click restore to default.

Restore to default
Content is not restored to default
Please notice that pressing the button restore to default will not result in checking/unchecking a person's personalisation setting of a widget. This would be to rigorous to your users.
Reset the content of widgets while your users have personalized the portal
You may encounter the following situation. Your portal is used for a while and your users have changed their preferences of e.g. their My Apps. As an administrator you have in mind a new order and default selection of your apps. To override this personal setting you have two options:
Per item

Full reset

Per item
Navigate to the particular app in the CMS and click on permissions. Turn all permissions to NONE and make sure you save and publish the changes. Ask your user(s) to login again.

Now configure the permissions as desired and press save and publish. After a login your users will see the new default you have just configured.
Full reset of your portal
When you want to reset all settings of your users and have all personalisation settings deleted, please send us a request to
support@synigopulse.com
. This may be relevant to you after a period of testing and building your portal.